GRANADA TV ghost sign
This body of work was commissioned by Allied London who are developing this site. With thanks to Hayley Flynn and Katie Popperwell.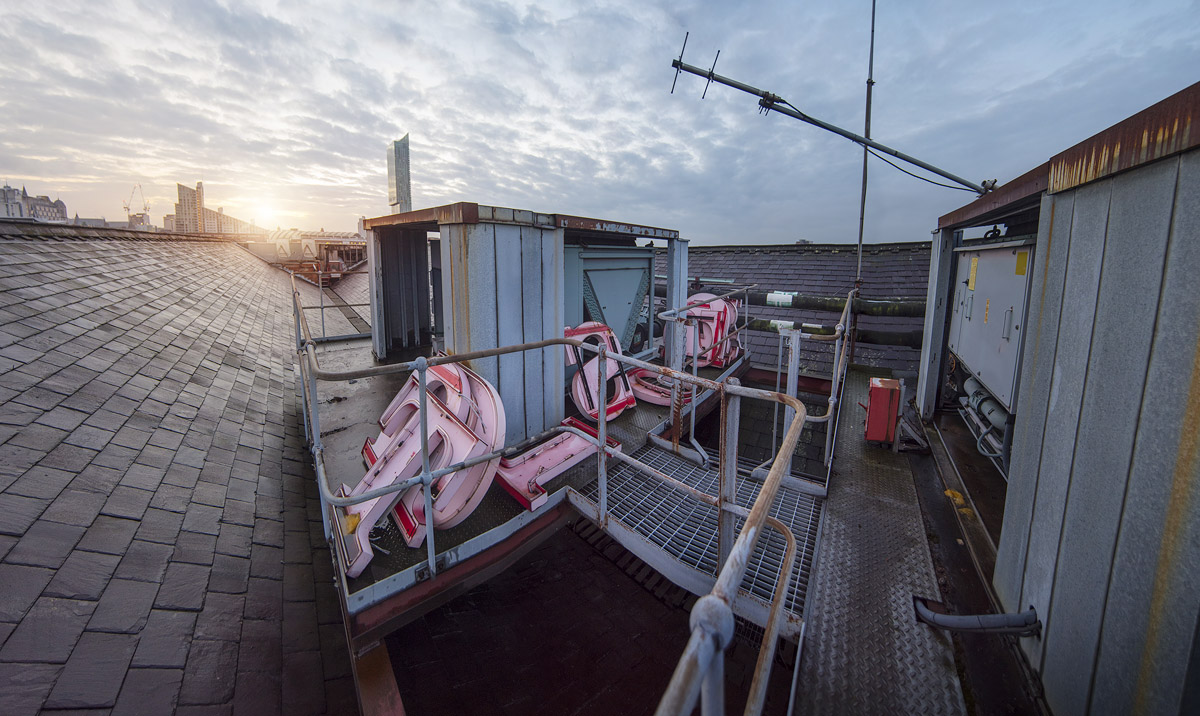 Signage from the Granada Studio Tours
Base of old transmitter mast
Behind the scenes of a police station
Granada Tours Flea Pit Cinema
Motion Cinema from the 1990's
The Baronial Hall, Granada Studio Tours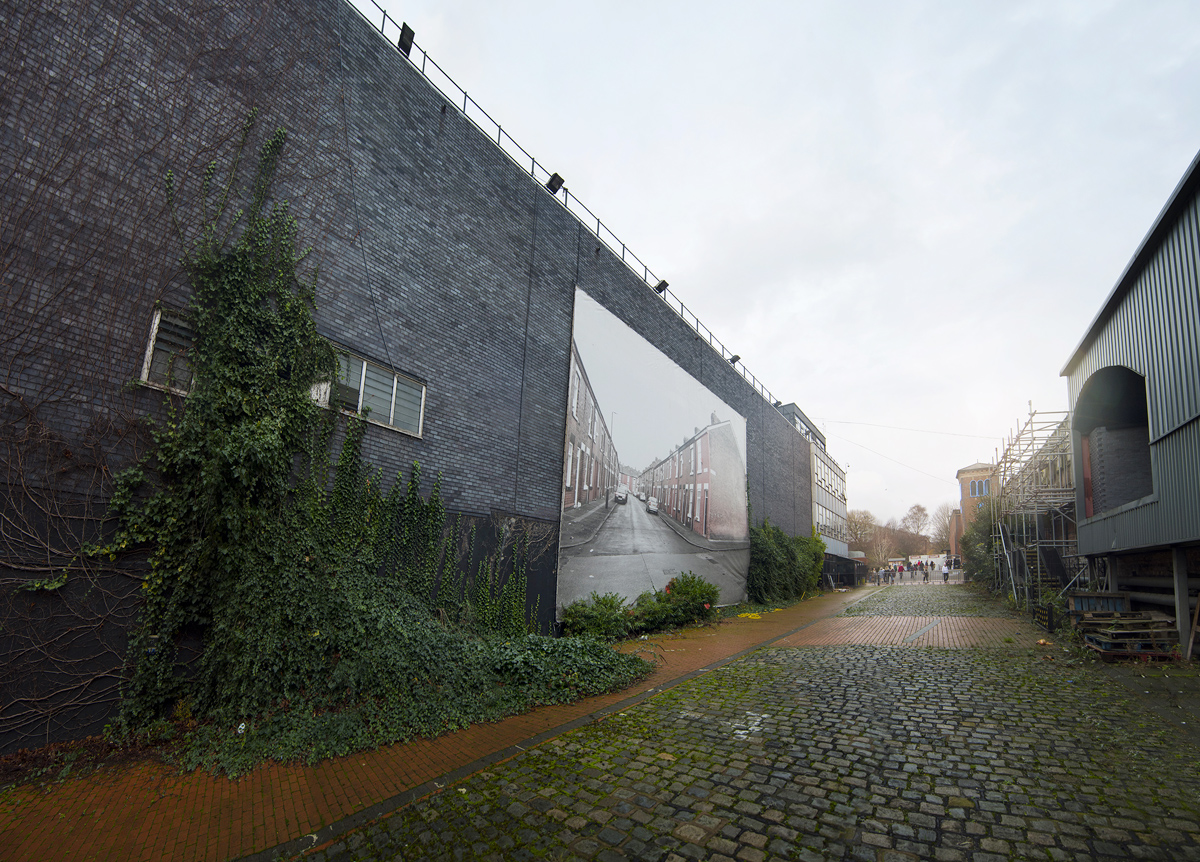 Photographic backdrop for Coronation Street
Salford Junction Canal Tunnel beneath the studio
Studio 1
Above the roof panels we found studio lighting rails from the first of the studios at Granada, where the Beatles had one of their early television performances.
Rovers Return, Part of the Studio Tours
Sooty
Sooty looking out of this hole to entertain the queue for his show.
Control buttons for the theme park
Radio transmitter equipment
Back stage, Coronation Street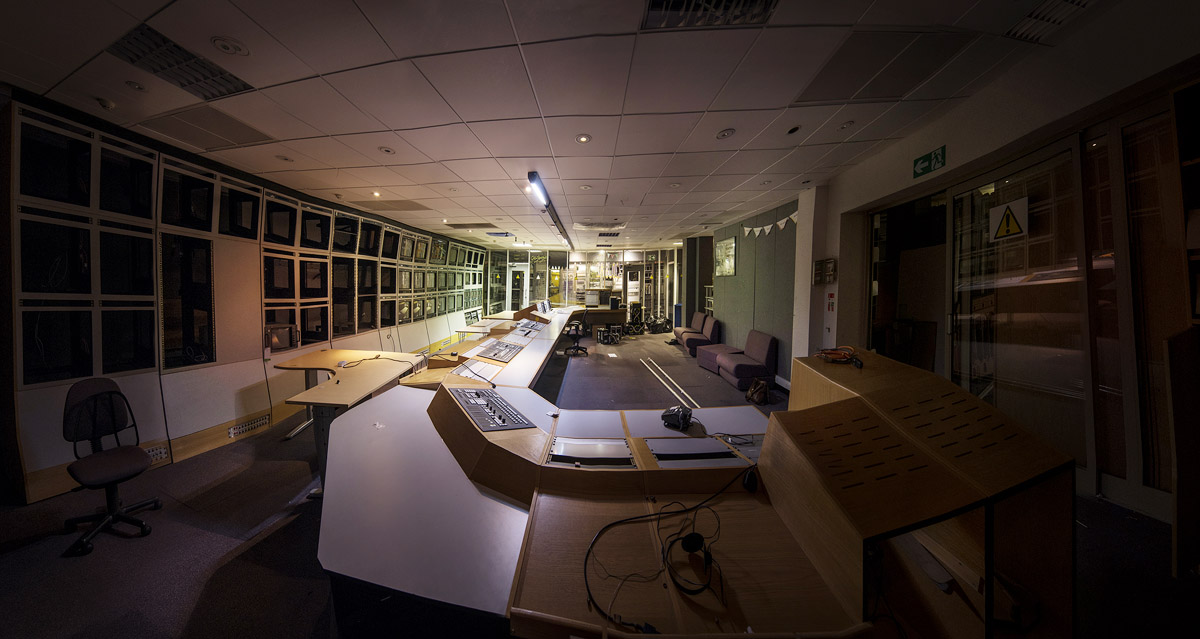 Top floor in the Bonded Warehouse
Rooftop of the Bonded Warehouse
The edge of Coronation Street